Welcome on the new version of The Schmurtz Company
Saturday, 12 April 2014 00:00 Written by Schmurtz
| | |
| --- | --- |
| | Comes back with a new version ! |
1999 : The Schmurtz Company V1
2005 : The Schmurtz Company V2
And Now 2014 The Schmurtz Company comes back with a new version !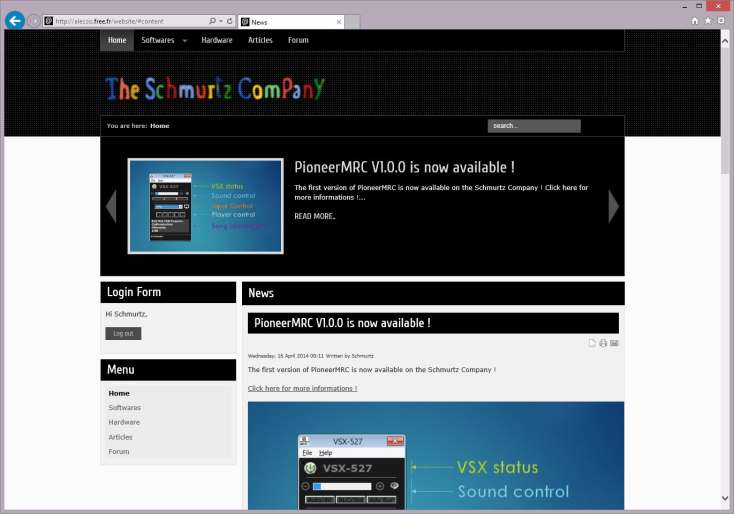 A beautiful new skin to share informations and Schmurtz's products with you !
The old school logo and the objective are always the same : share informations, articles, software and hardware things with you.
The website is now divided in 5 sections :
Home : News about The Schmurtz Company
Softwares : A repository of softwares made by schmurtz
Hardware (soon) : A repository of hardware stuffs made by schmurtz
articles (soon) : Articles written by Schmurtz
Forum : The place to discuss about Schmurtz's articles, softwares and hardware stuffs.
Hope you'll like it !